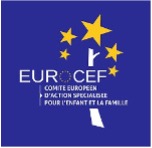 Our International Non-Governmental Organization created in 1988 has, since 2003, participatory status within the Conference of INGOs of the Council of Europe in Strasbourg.
This status gives him certain skills and attributes. In fact, participatory status makes it possible, through the Conference of INGOs, to represent civil society at the Council of Europe and thus work to promote participatory democracy.
In this perspective, we invite you during this international seminar to learn about our current actions and thus allow you, from your place and as professionals of local associations, to also contribute to the promotion of participatory democracy.